The Best Residential Locksmith Services
The locks at your home keep your family and property secure from intruders. When the locks fail for any reason, they can no longer protect you. Weak locks also provide a false sense of security. The primary focus of our company is to help our clients find the right solutions for any kind of lock issues so their home will be secure once again. We have been serving customers in the Utah area for 30 years, and we take pride in the exceptional quality of the service that we deliver.
Lockout Services
Locking oneself out of the house is actually very common. Some door locks are designed so that they automatically lock when you close the door. People are in a hurry these days, and it is all too common for someone to close the door behind them before they realize that they left the key inside the house. By then, it is too late. If you are ever locked out of your house, call us right away, and one of our lock experts will use special tools to unlock your door safely.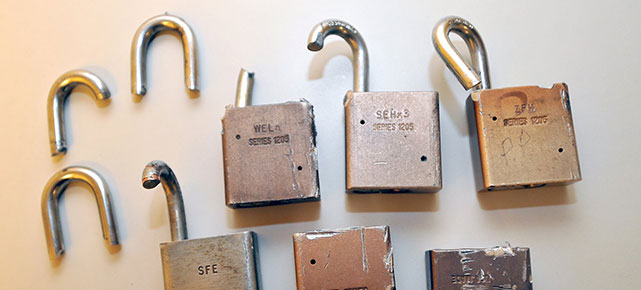 Sometimes locks do break from normal wear and tear. One of the telltale signs includes a key that does not turn smoothly when it engages the lock. The mechanism inside, like the cylinder, might have sustained damage over the years. Perhaps the lock was low in quality to begin with, or maybe it was not installed properly. Our lock experts can find out why the lock no longer works the way it is supposed to. If a part can be replaced, we can do the necessary repairs. If the lock is too old or has become too weak, we may suggest a replacement.
Sometimes a key can inadvertently be snapped while inside the lock. The key section inside the lock is impossible to extract without the right kind of tools. If that happens to you, do not panic. Just give us a call, and our emergency team will be dispatched to your house right away to extract the broken key. We have methods to do this quickly and safely. We will make sure that your lock has not been damaged by the break, and we can help you make another key to replace the one that broke.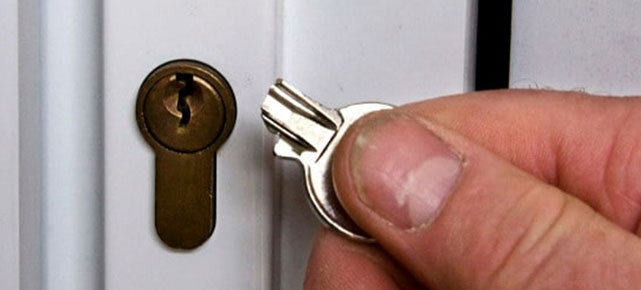 If you moved to a new house, the first thing you should do is to have all of your locks rekeyed. Even though the seller supposedly surrendered all copies of the house keys, you can never be sure if anyone else might have a copy of it. To give yourself better peace of mind, you should have all the locks of your house rekeyed. This is a less expensive solution compared to replacing all of the locks. If the locks are still in very good condition, we can rekey them so the old keys no longer work. We will make you a new set of keys for the rekeyed locks.
We can also do a completely new installation of locks. If you purchased an older house, sometimes the existing locks have rusted and have become weak. For better security, you can have all of the locks replaced. We can evaluate the locks at all the points of entry and recommend the most appropriate lock system for the doors. Maybe you want a deadbolt added to the door. Or perhaps you just want a different style of lock and handle for your door. Whatever your reason is, we can install brand new locks if you desire it.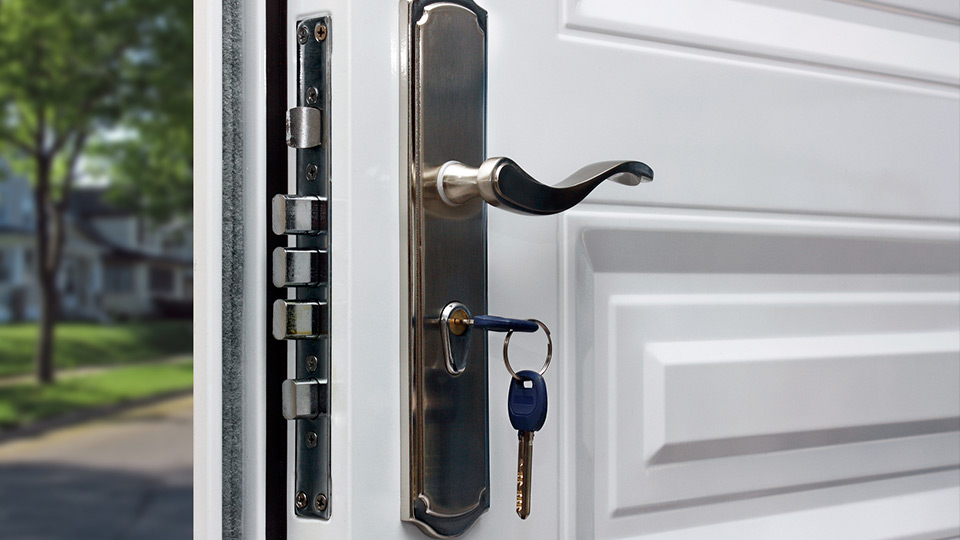 In Need Of Locksmith Service?

Leverage agile frameworks to provide a robust synopsis for high level overviews.
Subscribe To Our Newsletter
24/7 Emergency Services
Emergencies can happen at any time when you least expected. For example, we talked about what we can do with broken keys or if you locked yourself out of your house. These can occur at any time. If it occurs in the middle of the night, you do not have to wait until morning to get help. You can call us 24/7 including holidays. We will come out right away and take care of your emergency.
Security Assessment
Our team of lock experts has extensive experience in the most advanced lock systems. We can help you assess the security of your home by evaluating the locks at every door that leads to the outside. We can make recommendations on improving the security of the points of entry so you will have better peace of mind.
Your Satisfaction is Guaranteed
We take pride of the excellent service that we have been providing to our customers. We go the extra mile in making sure that you are 100 percent happy with our services. If you have any issues or concerns with our work, please contact us and we will make it right. We have the most experienced locksmiths on our team, and your satisfaction is our number one priority.
Contact Us
Fill This Form To Avail Our Services
Alas@alpinelockandsafe.com
Hour Of Operation
24 Hour Emergency Services