Reliable Commercial Locksmith Services
Your commercial property is the home of valuable business assets. Not only do you have costly equipment, inventory, and furnishings, but you have business files that contain sensitive company and customer information. All of that needs to be protected and secured 24/7. When it is after hours and there is no staff present, you want to make sure that your building is secured by a reliable lock system. Alpine Locks & Keys has been providing top security solutions to commercial customers in Utah for over 30 years. Let us protect your building from unauthorized intruders.
The type of locks needed by a commercial property is quite different from that of a residential property. First of all, a place of business usually has a staff of employees at different levels. Senior or executive level personnel will have greater access to all areas of the business property, while staff of lower ranks might have limited access to only certain areas. Therefore, the lock system will need to accommodate these various levels of access. One solution is to install a system that has access control. This is an electronic system that can be installed on a door to track the comings and goings of the employees within the business property. This is a good solution for limiting access to restricted areas. the system can identify the person who accessed the room and the time of access. The business owner can also program the access control system so that only certain rooms are accessible by certain employees during a specific time. This can further guard highly valuable assets from unauthorized access. We can customize a system for you so you can fully control access to restricted areas.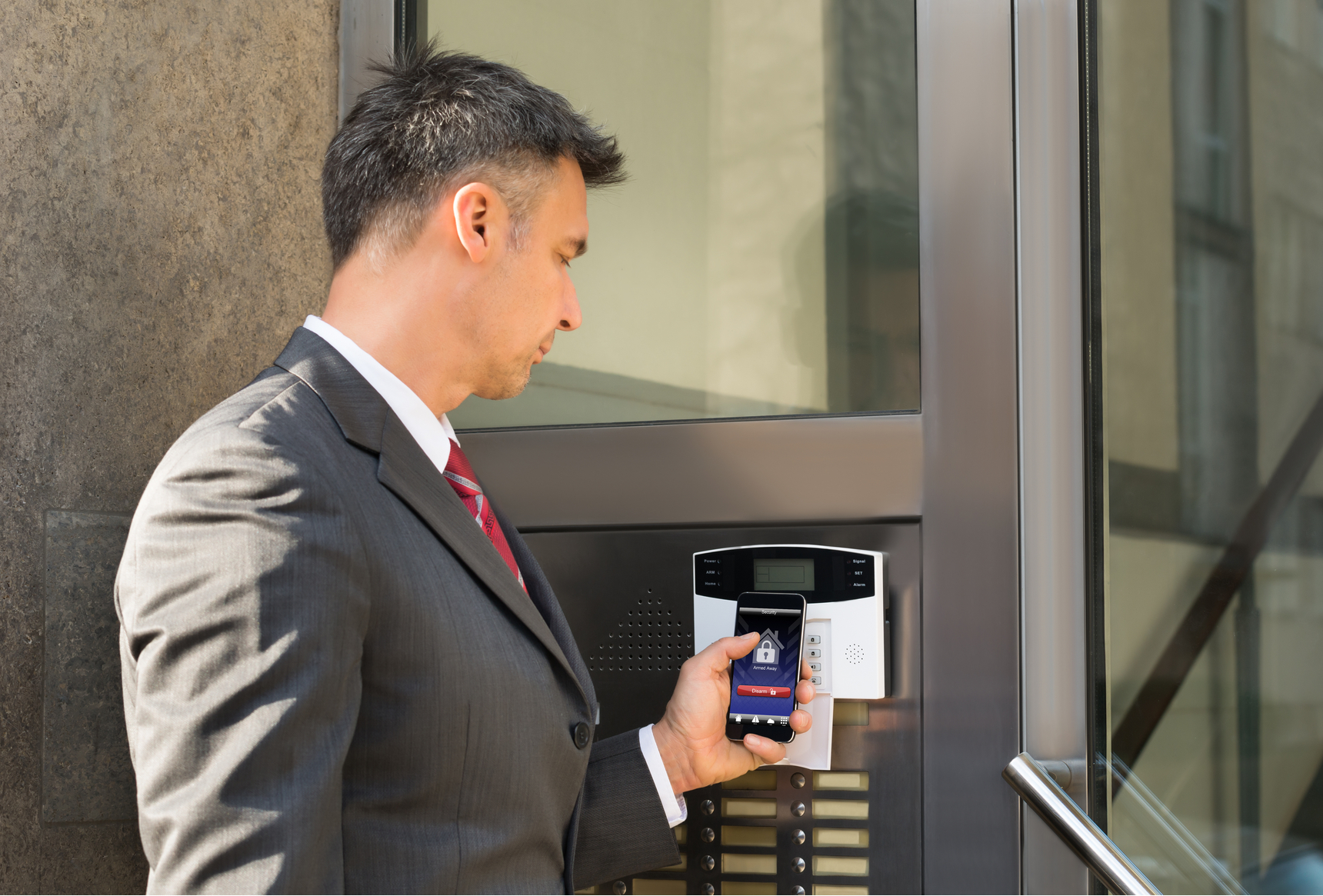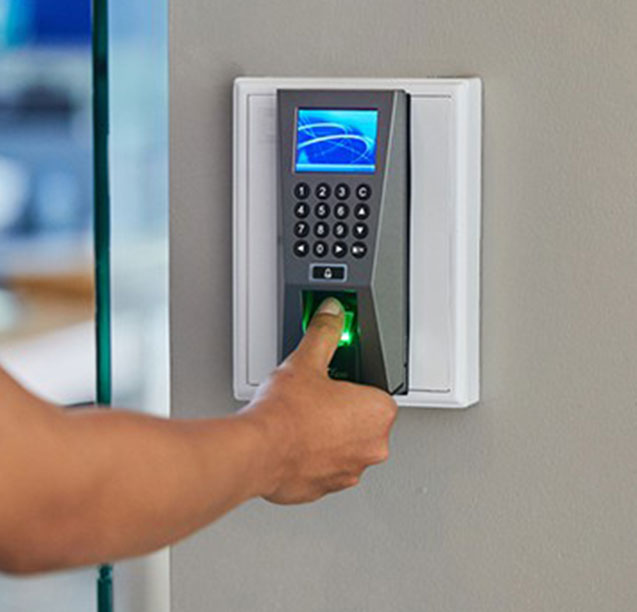 In a business, employees come and go. When they leave the company, their access to company assets needs to be terminated. An access control system can take care of that easily.
We offer a wide range of solutions of commercial locks depending on the level of security you desire. We have lock and key systems, keypad entry systems, and electronic systems that use access cards or biometrics. Keypad systems are easy to program with codes that authorized personnel needs to enter to unlock the door. These codes can be changed periodically to keep access secure. Systems that use access cards can easily control which employees get access to certain rooms. To prevent particular employees from access, all you have to do is to deactivate their cards using the software system. We are experienced in the most state-of-the art lock technology. We can evaluate your work site and recommend the best lock system for your business needs.
What if you use a lock and key system at your business property, you gave each of your employees a key, and one of them resigned without returning the key to you? You can spend a lot of time and energy trying to recover the key from the individual if you can track him down. Or, you can just rekey the locks so the old key will no longer work. It is an efficient and simple way to maintain security using existing locks that are still solid and reliable. You save money by not needing to do an entire replacement of your locks.
Every place of business should have an emergency exit. If yours does not have one, we can help you design an appropriate solution. We can add an emergency exit door, and install a crash bar on the door along with alarms so you will know when someone uses the emergency exit.
If you have a crash bar but the mechanism is broken, the door will not be able to remain locked from the outside. This needs to be repaired right away. Our commercial locksmiths have extensive experience in repairing or replacing crash bars. Give us a call, and we will dispatch our locksmith right away to fix the problem.
To make your workplace more accessible to those who are handicapped, you need to make sure that your front entrance is accessible. An automatic door is a typical solution. We have many years of experience installing automatic doors. So, contact us to figure out a solution that is right for you.
We take pride in being a leader in the commercial locksmith business in the Utah County and Salt Lake County areas. Our business clients come back to us for their commercial lock needs because we have developed a high reputation among our business customers. They trust us to provide them with the highest quality in workmanship every time. We take the old-fashioned approach when it comes to doing business, which is to guarantee that our customers will be happy with the results every time.
If you want to improve the security of your commercial property, contact us to schedule an appointment. We will go over solutions that will fit your needs.
In Need Of Locksmith Service?

Leverage agile frameworks to provide a robust synopsis for high level overviews.
Subscribe To Our Newsletter
Contact Us
Fill This Form To Avail Our Services
Alas@alpinelockandsafe.com
Hour Of Operation
24 Hour Emergency Services